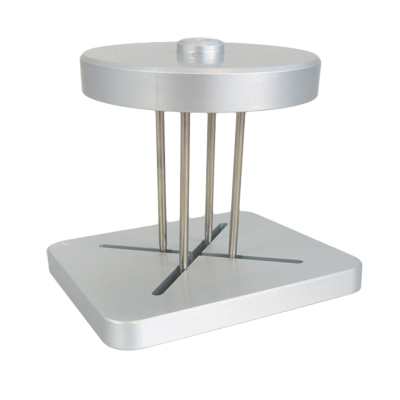 The TMS adaptable probe allow multi-point penetration testing with a level of customisation and adjustability. Four individual needles in the upper part of the fixture can be placed concentrically at 4 equi-spaced diameters.
The lower fixture has slots, aligned to the location of the needles, allowing complete penetration.
The fixture enables the measurement of overall puncture resistance characteristics, or the attributes of individual samples simultaneously.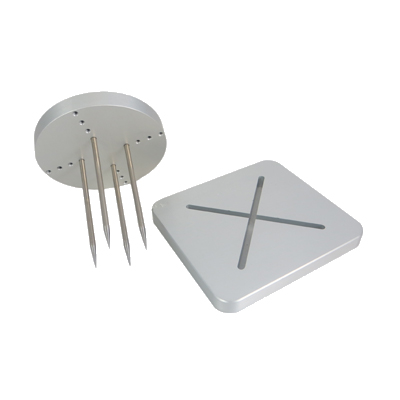 Applications
Firmness and penetration resistance of small individual samples
Contents and summary
Part Number
Description
432-251
TMS ADAPTABLE MULTIPLE PROBE
Set of 4 stainless steel rods fixed to an adjustable plate for individual alignment with corresponding base plate facilitating the penetration of samples with varying texture. Ideal for use with small gummy chews and other tablet shaped confectionary.
Notes
Optionally, for sample presentation, use: TMS standard fixture table (432-243)
This part replaces TMS Junior Multiple Probe Fixture (432-252)
Images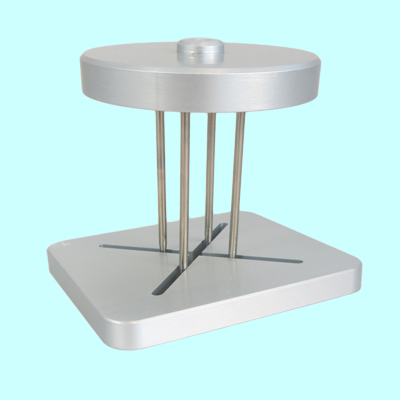 Got a question about a solution? Get in touch and speak to one of our Technical Sales Engineers now...
Speak to an expert