Texture Analysis Solutions
Gel Capsule Rupture Strength
Highlights
Objective measurement of the rupture resistance of a pharmaceutical gel capsule to control casing manufacture for disolvability
Repeatable, quick and reproducible method using a software-controlled texture analyzer
Precision compression probe to crush the capsule to the burst and fracture event
Quantified hardness value for comparison to acceptable resilience against packing and storage loads
Requirement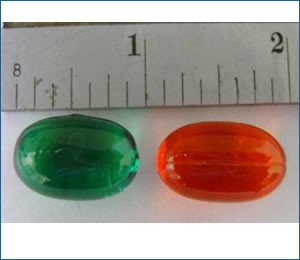 A pharmaceutical company needed a way to measure the force required to rupture gel capsules. The force is an indication of the thickness of the shell of the gel caps. A wall that is too thin will not hold its shape, while one that is too thick will not dissolve properly. These caps are used in healthcare, nutrition and pharmaceutical delivery.
Solution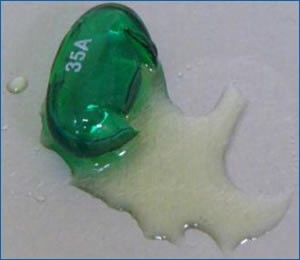 For each test, the sample was compressed 15 mm after contact, at a speed of 100mm/minute. The amount of compression was determined prior to testing as it was enough to burst the gel cap without the compression platen coming into contact with the base plate.
A 75mm, aluminium compression platen was used for this test but any size larger than the capsule would be suitable. Care was taken to align the samples in the same way each time, with the seam in the capsule vertical.
Benefit
Simple and quick compression test to objectively measure the rupture force of the capsules
Enables customer to have a repeatable way to measure the effects of changing certain steps in the production process
Software allows for statistical analysis and provides easy to interpret data