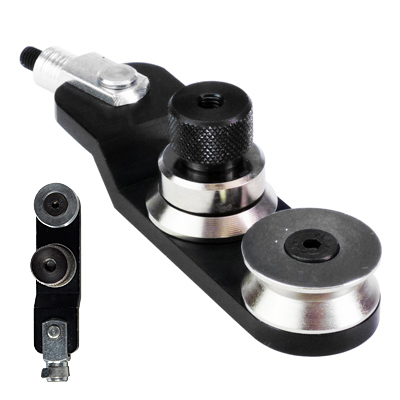 FTC offers this fixture set for securely locating samples under tension that are in the form of thin wires, filaments or other extruded thin strands.
The wire grip is designed to locate filament samples such as spaghetti, confectionery or other extruded shapes. It is equipped with a grooved mandrel and precision machined swivel plate, which are designed to ensure centre break and specimen alignment when force is applied. A ball socket mounting screw in the grip ensures correct alignment between both upper and lower fixtures.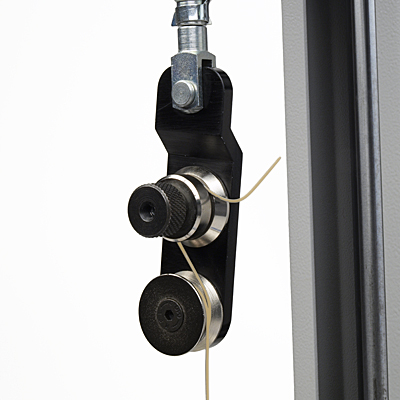 Applications
Fracturability of uncooked spaghetti
Contents and summary
Part Number
Description
432-049
Wire GRIPS
Used to hold small cylindrical samples where it is critical for the specimen to be in perfect alignment during testing. Very useful with confectionary products, pasta etc. up to 1.5 mm diameter. (Pair of 432-397)
Notes
Please use with safety goggles or eye protection.
Images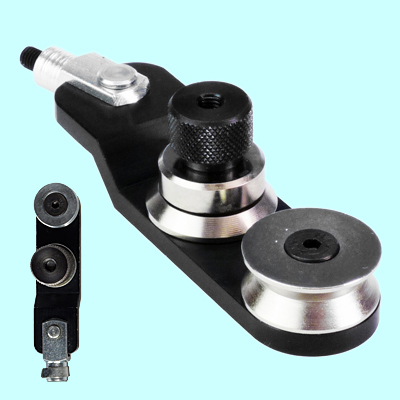 Got a question about a solution? Get in touch and speak to one of our Technical Sales Engineers now...
Speak to an expert