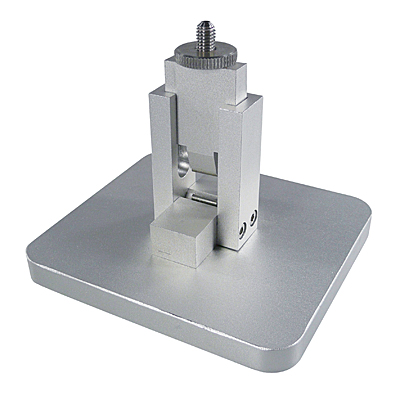 The TMS Volodkevich bite jaws fixture uses an established texture measurement technique to assess properties, such as the tenderness of meat, by simulating the biting action of the front incisor teeth with a pair of blunt wedges.
The fixture consists of upper and lower 3 mm diameter probe edges. The upper knife is attached to the texture analyzer loadcell and the lower securely fitted within the TMS standard fixture table. A sample is placed on the lower knife edge, whilst the loadcell moves the upper knife edge downwards to shear the sample in a guillotine action.
Samples of up to 1 cm2 (0.15 in2) in cross-section can be accommodated.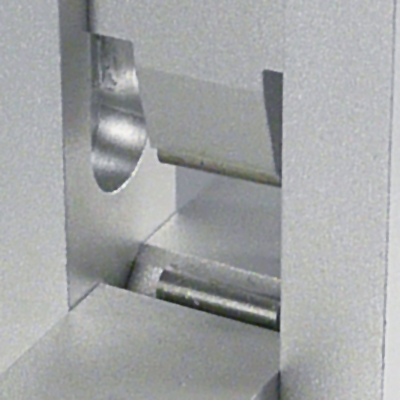 Applications
Tenderness of meat
Shear toughness of muscle
Firmness of muscle
Bite force of small individual samples
Contents and summary
Part Number
Description
432-016
TMS VOLODKEVICH BITE JAWS
Established test technique used to imitative biting action of front incisors. Consists of upper and lower 3 mm diameter knife edges generating compression and shear forces. 1 cm square samples are fitted between knife edges and tested following guillotine action.
Notes
This fixture is only recommended for texture measurement applications below 100 N.
Images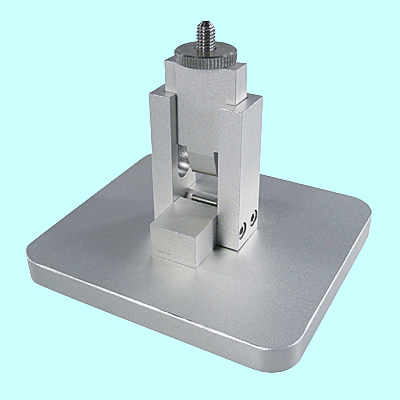 Got a question about a solution? Get in touch and speak to one of our Technical Sales Engineers now...
Speak to an expert