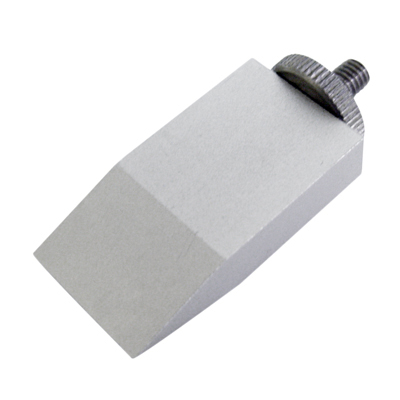 The TMS large knife edge fixture is a blunt-edged probe, by virtue of the taper angle of the contact surface. Combining compression with the shear capability the accessory is able to give a measurement of firmness in products which deform before shearing, chewy confectionery, for example.
The stainless steel blade is also able to fracture small individual products, such as nuts, to simulate biting.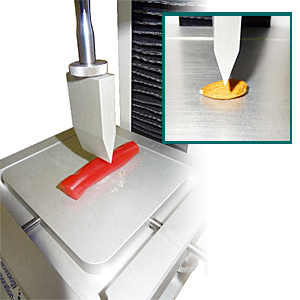 Applications
Firmness of confectionery, e.g. licorice (liquorice)
Shear resistance of almonds, nuts, etc.
Contents and summary
Part Number
Description
432-017
TMS LARGE KNIFE EDGE
Stainless steel blunt knife edge probe for creation of shear forces in sample. Wide angle creates wedge effect in biscuits, hard cheeses, confectionary and pulses.
Notes
Optionally, for sample presentation, use: TMS standard fixture table (432-243)
Images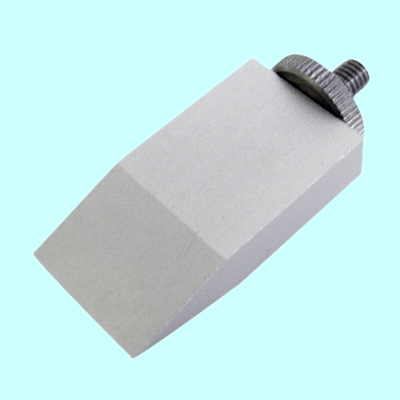 Got a question about a solution? Get in touch and speak to one of our Technical Sales Engineers now...
Speak to an expert