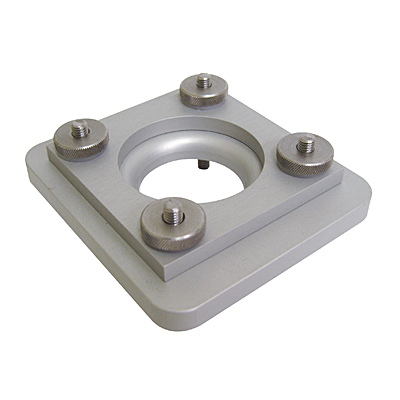 The TMS extensibility fixture consists of a pair of aluminium plates to clamp the sample across an aperture at the center of each plate. The lower plate has a smoothly radiused edge to the hole to avoid tearing the test sample.
The aperture allows a probe to pass through, placing the sample under tension and deforming it potentially until rupture. Select a probe design to meet the specific requirements of the analysis.
The fixture is ideally suited to testing thin products such as flatbreads and tortillas, to evaluate tear resistance, burst strength and the effects of staling.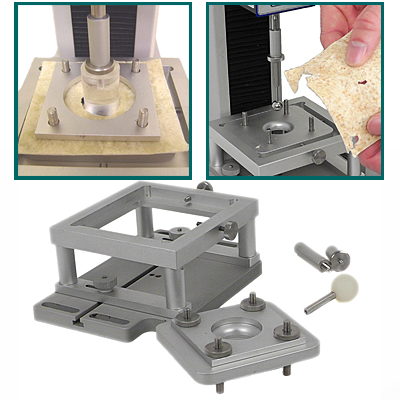 Applications
Burst strength of flatbreads
Tear resistance of tortilla – evaluation of the ability to contain fillings
Contents and summary
Part Number
Description
432-046
TMS EXTENSIBILITY FIXTURE
Large and small aluminium lower plate with radiused hole with corresponding top plate for gripping sample. Purchase probes to burst through sample separately.
Notes
Select and purchase probe separately.
Images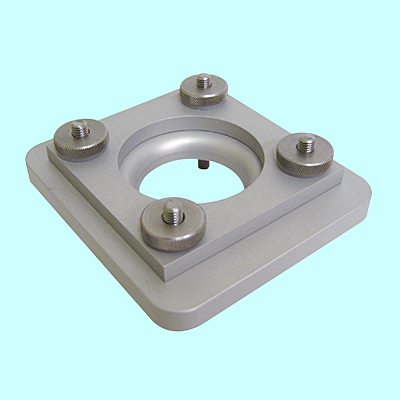 Got a question about a solution? Get in touch and speak to one of our Technical Sales Engineers now...
Speak to an expert